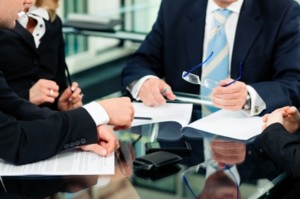 Negotiation of a business is a main element of everyday life as a business owner, manager and an entrepreneur or anyone who is looking to buy or start a new business. Whether you are doing a small business, negotiating a raise or a landlord rental agreement, business negotiation is the most important skill to have.
5 ways for improving your business negotiation are as follow:
Never Undermine Your Offer
Although it's quite difficult to wait for a reply to an offer, the best thing to do is to hold tight until the interested party comes with a response. Jumping in with a counteroffer to the original offer is going to reflect badly on a user who is trying to become a business negotiator. This is why you need to be confident in your offer and have to wait till the right offer comes.
Don't Agree Right Away
Most of the time, the first proposal and the offer you get is not the best one. Also, desperation in the business negotiation doesn't drive success, which means that you must steer away from making faster business decisions. Also, you need to learn to say 'no' in a business negotiation. This is quite an important skill to learn as you would realize in your business career later on.
Have Business Negotiation Meetings in a Neutral Location
Have the business meetings conducted in a neutral location. Everyone wants to have meetings carried out in their own places, but for the business negotiations, the best thing to do is to have a meeting in a neutral location, this would help in facilitating the equality environment, in addition to showing maturity and thoughtfulness.
Be Professional
Although you could figure it out on your own, but this is a mistake which most of the people make. Good business protocol and politeness are going to cost you a lot in the business negotiations, so you need to ensure your professional demeanor. Trying to bully or copy the other party is going to end in a bad deal, destroyed relationships and a bad reputation.
Aim for Beneficial Party Outcomes
The positive relationships are what would make your business grow and successful at the same time. This means that to achieve that you need to have both the parties set a business negotiation, goal of keeping the relationship productive and amenable.
When it comes to selling or buying a business, the best thing to do is to become a business broker. We at Bizzouka are the national as well as the international experts in the business brokerages. With our expertise, knowledge and research, you can have a successful, stress-free and a smooth business experience.