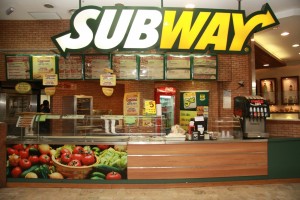 Founded in 1965, the subway chain of restaurants has grown to nearly 43,000 franchises covering 108 countries of the world. Considering these facts, you would surely want to own a Subway Franchise to kick off your career as a business entrepreneur. However, similar to any franchise business, you need to weigh the pros and cons of every franchise before finalizing your investment decision.
Offering a Tremendous Administrative Support
Subway offers great administrative assistance to their franchise owners in the following fields:
Ongoing product developments
Extensive Marketing
Training
Buying Supply and Product Power
The franchise purchases its supplies through a collective, established by the company for leveraging the franchising amount to offer better pricing.    With the help of such administrative benefits, kicking off the Subway restaurant is quite easy.
Business Still Depends on the Locations
Businesses that rely on retail sales depend on the location. The biggest complaint coming against the subway franchise over the recent years was putting it in confined geographical areas. With a company having 43,000 locations in 100 countries, it becomes overlapping for a lot of franchise owners.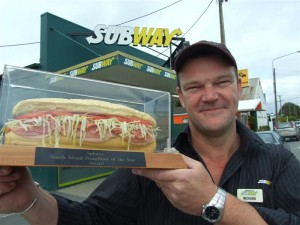 This is why, you need to discuss the locations with the local subway franchise representatives, to know about their plans for populating the geographic regions with Subway locations, as this will make you understand about the business growth and sales in your area.
Has a Strong Brand Reputation and Marketing Campaign
Being a franchise company, Subway offers marketing presence which is stronger than the other sandwich shop franchise companies. Subway offers the following marketing features:
On buying the subway franchise, you get an incredibly strong brand name which many businesses spend millions of dollars and many years to build
Reputable marketing slogans including characters to appeal to a broad audience
Brand Name Recognition Giving You Advantage over the Competition
Continuous marketing program which expands and enhances the brand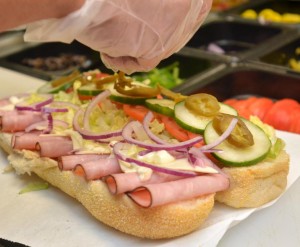 Return on Invest
Well, with any franchise, this depends on how well you run and manage it. However, as an estimate, subway franchises on an average offer 20% return to the owner. In case, you select a great store location, you can see yourself earning revenue of $500,000 per year, leaving you with $100,000 profit on your investment.
From combining all the above information, the Subway franchise has gone a lot of pros than cons, which means that by investing in it, you can surely have a successful business career.